Certified Kanban Systems Design [KMP1] - with Jose Casal-Gimenez in Kiev
Certified Kanban Systems Design [KMP1] - with Jose Casal-Gimenez
Training

We are pleased to announce the following courses to take place in Kiev this November. The courses will be taught in English and all prices include course materials and certification with the Lean Kanban University.
Please contact us on info@learningconnexions.com if you have any queries about the courses or would like to make group bookings or combination across both courses.
Certified Kanban Systems Design [KMP1] - Jose Casal-Gimenez
15th - 16th November 2016
£695/ €895/ $995
Certified Kanban Management Professional [KMP2] - Jose Casal-Gimenez
17th - 18th November 2016
£695/ €895/ $995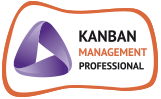 to book on both classes together: Certified Kanban Management Professional [KMP1 + KMP2]
£995/ €1195/ $1400
This 2-day hands-on course follows the official Lean Kanban University (LKU) training materials produced by David J Anderson, Mike Burrows and other leading Lean Kanban experts.
During the two days, you will be involved in regular hands-on exercises and discussions that will provide both a robust understanding of the Lean Kanban principles and practices, but also a practical experience of how Lean Kanban helps individuals, teams and organisations to balance the workload, visualize work and improve the delivery of high-quality products.
The course materials will be available in printed and electronic form.
The course follows the official LKU Certified Kanban Foundation syllabus. During the two days you will have ample opportunities to discuss and experience the following topics:
Experience Kanban: Full simulation using the getKanban game
Definition of Kanban
• Foundational Principles
• Core Practices
• The Kanban Lens
• The Kanban Values
Understanding Kanban
• Visualisation
• Pull-Based Systems
• Commitment in Kanban
• Replenishment and Planning
• Delivery of Products
• Lead and End-to-End Cycle Times
• Little's Law
• Cumulative Flow Diagrams
• Flow Efficiency
• Metrics in Kanban Systems
Implementing Kanban
• STATIK - Systems Thinking Approach to Implementing Kanban
• Understanding Sources of Variability
• Identifying Opportunities to Improve
• Analysing Demand and Capability
• Modelling Workflow
• Designing a Kanban System
• Work Item Types
• Classes of Service
• Ticket Designing Tickets
• Visual Boards Design
This course is designed for any professional who is part of a product development or knowledge work environment. Kanban works across multiple functions of an organisation, from senior members of staff looking to adopt Lean Management to members of delivery teams willing to improve their working practices.
• Previous attendees to our classes have been in roles such as:
• Senior Management Positions (CxO)
• Programme and Project Managers
• Product Managers, Product Owners and Business Analysts
• Scrum Masters, Team Leads and Change Agents
• Product & Software Developers & Testers
• Agile Coaches & Practitioners (Scrum, XP, DSDM, AgilePM, etc.)
• Other roles such as HR and Finance professionals
Participants will receive a certificate of course completion from Lean Kanban University (LKU) as well as membership of LKU.
This course is the first part towards achieving the LKU Kanban Management Professional (KMP) certification. KMP is awarded to people that complete this course and a 2-day course on "Kanban Cadence".
Scrum Alliance
As a Scrum Alliance Registered Education Provider (REP) Learning Connexions will award 16 Scrum Educational Units (SEUs) towards your CSP (Certified Scrum Professional) to all successful candidates.
Project Management Institute (PMI):
This course provides 16 PDUs (Professional Development Units).
About the Trainer: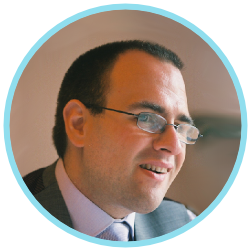 Jose Casal is a business improvement professional and coach. Starting out as a software developer, Jose quickly realised that he loved helping others succeed using agile.
He is intensely passionate about modern management methodologies focusing primarily on Lean Kanban, agile and strengths-based leadership. Jose is both a trainer and a student, striving to learn continuously and to help introduce or support the use of agile principles in companies. He has worked with large private and public sector organisations such as The Scottish Government, Credit Suisse, Capita, Student Loans Company, NHS Choices, University of Kent and P&O Ferries.
Jose is the Founder and Chair of the BCS Agile Methods Specialist Group and the lead creator of the BCS Agile Foundation Certificate (contributing the official syllabus, exam questions and training materials). He is also the chair of the London Lean Kanban Day(LLKD) and Playcamp UK conferences.
As an experienced Agile Coach and Trainer Jose has a few certifications under his belt, here are just a few of them: Accredited Kanban Trainer (AKT), certified APMG AgilePM Trainer, Certified Scrum Professional (CSP), DSDM Advanced Practitioner, BCS Agile Trainer and Innovation Games Collaboration Architect.
Organizers Contacts
| | |
| --- | --- |
| Organization | Learning Connexions (UK) Ltd |
| Contact Person | Lucky Byatt |
| Phone Number | 0044 (0)843 523 5765 |
| Email | info@learningconnexions.com |